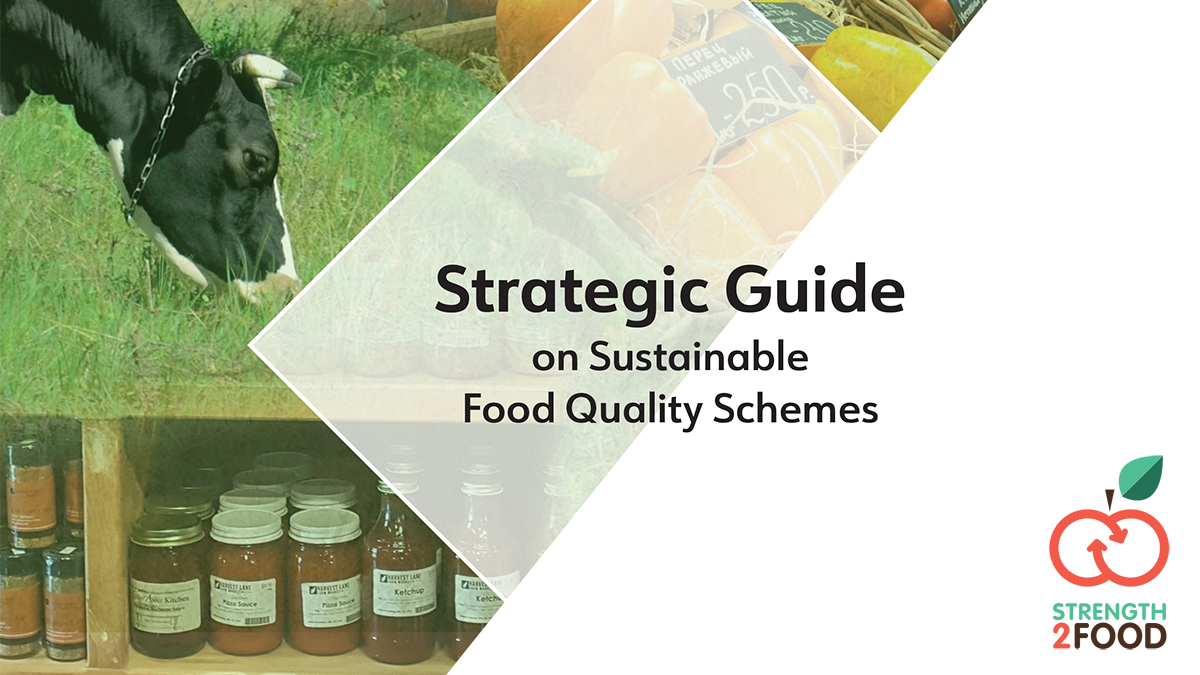 On the occasion of World Intellectual Property Day, the H2020 Strength2Food project launched the first Strategic Guide on Sustainable Food Quality Schemes (FQS), as a result of a 5-year research at EU level.
This tool will allow practitioners, policymakers and researchers to explore the links between sustainability and FQS. Particularly, it encompasses the positive impacts or externalities that are not remunerated by the market (the so-called 'Public Goods'), whose role in achieving sustainability is significant but still not directly visible to consumers nor economically valued. Hence, the guide also aims to increase consumers' awareness of the relationships between FQS, public goods and sustainability, and boost their willingness to pay for services embedded in FQS products.
Prof. Matthew Gorton, the Strength2Food project coordinator, said: "on World Intellectual Property Day, it is wonderful to demonstrate Strength2Food research relating to geographical indications – a form of intellectual property protection – that can benefit not just farmers but also local communities, consumers, and the environment. Through collaboration between researchers and food producers in Europe and Asia, we draw together examples of the economic, social and environmental benefits of geographical indications, to inspire others as to what might be possible."
With the University of Parma, Italy, leading an international team of researchers from academia, public and private sector, the guide showcases the positive impacts of FQS linked to responsible production and consumption practices. Based on the results of 26 benchmarked value chains, involving different FQS such as organic, Protected Designation of Origin (PDO) and Protected Geographical Indication (PGI) in 14 countries, the guide presents a toolbox to explore the sustainability performance of FQS and their potential. The research identified three main dimensions of public goods linked to FQS production: a) cultural and heritage preservation; b) socio-economic and c) natural resources.
Click here to download the Strategic Guide.
Read the full Press Release on Strength2Food official website.
For more information, visit theStrength2Food official website.